Find a Firm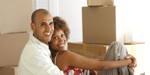 Welcome to the
British Association of Removers.

BAR is the largest established & most recognised Trade Association for the removals industry in the UK.
Moving home is stressful enough without worrying about who's doing what and when on the big day. There's the safety of your personal and cherished belongings to consider as they're being packed, loaded, transported and delivered.
BAR is here to help you make the right choices and can offer help and assistance before, during and after your removal.
Firm Search - Enter Your Postcode Below:
Latest News
Why Choose a Removers.org.uk?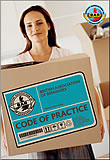 There are many reasons why you should use Removers.org.uk when moving house, or moving office locally, nationally, into Europe or overseas. As well as maintaing a professionally high standard, all Removers.org.uk staff can help plan every part of your move.
To find out more click here.

All Removers.org.uk staff have high standards and adhere to our Code of Practice.



Just moved? Register your details today to win £500!
Join Us

If you're serious about your business and feel it's the right time to progress in removals then joining the British Association of Removers is the perfect stepping stone for your organisation.
Members Login

Please login here.
Discover the Most Reputable Removal Companies in Your Area
Welcome to Removers.org -we are a professional, reliable and dedicated removal company with services spanning all areas of London and Hertfordshire.
We understand that moving house is an extremely stressful activity as it is, without having to worry about the reliability of removal companies, removal costs, and everything else going smoothly on the big day.
That's why here at removers.org.uk we provide the most dedicated team of house movers from our highly regarded furniture company to assist you in your move, ensuring everything runs efficiently from start to finish without a glitch.
By choosing us to help you with your house removal, you can rest assured that you will be benefiting from service of the highest quality.
Whether you're moving down the street or across the country, to a new home or business building, we're here to help ease your relocation stress through a variety of moving services. Yes, a 'stress free move' sounds impossible, but ensuring you are relaxed, happy and stress free during your move is our top priority. Our mission is to minimize stress and cost whilst maximizing customer satisfaction, and we have all the information you need to assure your move exceeds your expectations.
Our house removals team will ensure the safety of your most cherished personal belongings, breakable items and delicate furniture as they are packed, loaded, transported and delivered to your new address.
Any house movers that choose to use removals.org.uk can count on us to strive for their house removals to be done to an impeccable standard whilst keeping removal costs low; we provide fantastic service for house movers all over London at the best possible prices. We aim for stress free, professional home removals that result in satisfied customers each and every time.
Why choose us over other removal companies?
We can guarantee our team of dedicated staff will provide an impeccable service; each and every one of our employees are required to meet strict values of quality and we regularly inspect facilities and apparatus to ensure everything is working to a high standard. We make it a priority to provide excellent workforce training so that our operational procedures remain at the highest level possible. Here at removals.org.uk we adhere to strict codes of practice, hence you can trust that when you organise your home removals through us, the removal company and workforce will provide an impeccable service - worrying about possessions being lost or stolen is a thing of the past.
Our company values dictate that we are there for you from the first point of contact indefinitely; removals.org.uk are here to assist you in making the correct choices before, during and even after your furniture removal - so if you're looking into home removals, look no further!
We pride ourselves on our fantastic reputation; our workforce training programme ensures that employees carry out their duties to the highest level, leading to many word of mouth recommendations and much repeat custom.
If you're looking for a reliable, dependable and friendly home removal company who will meet the highest standards, not only getting the job done but guaranteeing low removal costs, then removals.org.uk are here to help. Feel free to contact us by email for further information and we will be more than happy to answer any questions you may have.